Since 2012, Mali has been victim to varying levels of orange and red travel warnings. I say victim because the travel warnings are often indiscriminate. They cover vast areas of the country – sometimes the whole country! – despite the fact that several regions have not had a single incident.
Mali does have a security problem in the regions of Mopti, Gao, Timbuktu and Kidal. Admitting this means that it's not a good idea to visit many of Mali's iconic tourist sites, such as the mud mosque in Djenne, Dogon Country and the city of Timbuktu. Don't let this keep you away from the country. There is still plenty to discover.
The best live music scene in West Africa
Live music in Mali is not a nostalgia act for expats and tourists. It is the real deal. Young people still go to live music venues to see full bands and dance the night away. And say what you want about Dakar, Bamako has more venues and styles of music represented.
You can see Mandé-style music from the Wassoulou region at Djan Djo one night, Takamba from northern Mali at Songhoy the following evening, and a Tamashek guitar band from Kidal at Tumast to close out the weekend. While it may be unsafe to travel to the north, you can still take a musical journey from Bamako.
Despite the security situation in the north, Mali also retains its crown as the music festival capital of the region. Last year, there was a jazz festival, an acoustic festival, the yearly Segou festival sur le Niger and countless smaller gatherings.
Need some video evidence?

Need more?

I don't want to spoil you. But here's one more.

Now it's time to come and see the real thing.
Unexpected natural beauty
When looking at a map, Mali has a featureless landscape. There is a patch of green in the south, a thin blue line snaking through it, and then thousands of square miles of what looks like sand. The aerial view doesn't do the country justice.
For example, just 45 kilometers outside of Bamako, you have this: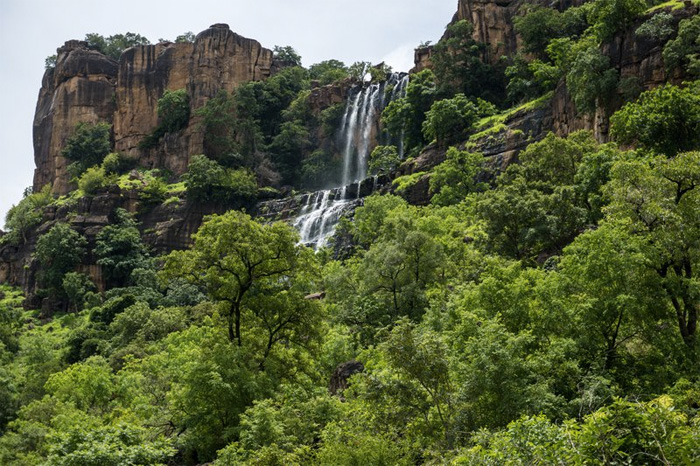 That's Siby, a small village that backs up to a plateau offering expansive views of Mandé country. Often overlooked for tourist sites further north, Siby has a rock arch and a waterfall where you can swim year-round (the volume of the waterfall is greatest in September and October at the end of the rainy season). Siby is also an important animist site, and it is still used by traditional hunters and others practicing syncretic forms of Christianity and Islam.
Or how about this?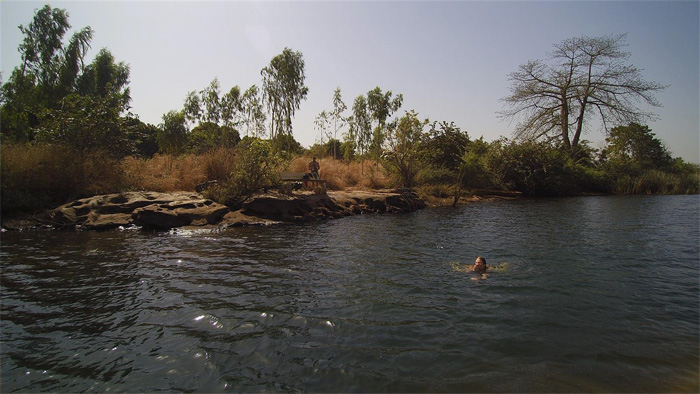 That photo is from Cool Camp, a campsite and lodge located on the Bafing river near the town of Manantali. You can track Mali's only chimpanzee population in this area and swim in the crystal clear waters of the Bafing.
And let's not forget Segou.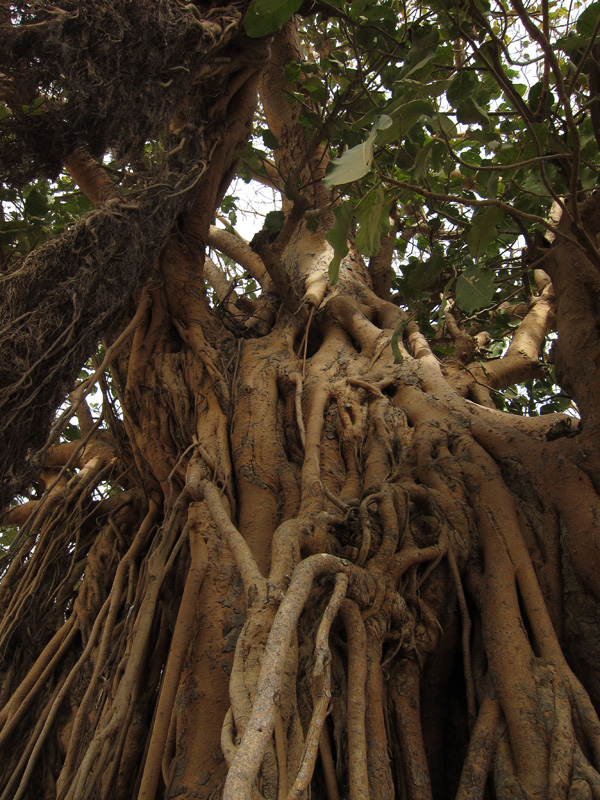 Segou was formerly the seat of the Bambara empire, and it's for historical and cultural reasons that most tourists consider it for their itinerary. However, there is also something to be said for the twisting balanzan trees and the green banks of the Niger. Papillon Reizen can organize a tour of the town along with a boat trip upriver (they have their own traditional river boat, and it's a beauty), where you can visit villages and possibly stumble upon a family of Hippos, which happened on my last trip with them.
Mali was and still is a cultural center
You could spend your whole trip diving into Mali's expansive cultural history. Situated at the crossroads between north Africa and the tropics, Mali's different empires have always been on the cutting edge of cultural production. The National Museum in Bamako is arguably the best of its kind in West Africa, providing a comprehensive overview of Mali's history in a well appointed setting. Try to time your trip with one of the museum's weekly concerts.
You don't need a time capsule to appreciate Mali's art and culture, though.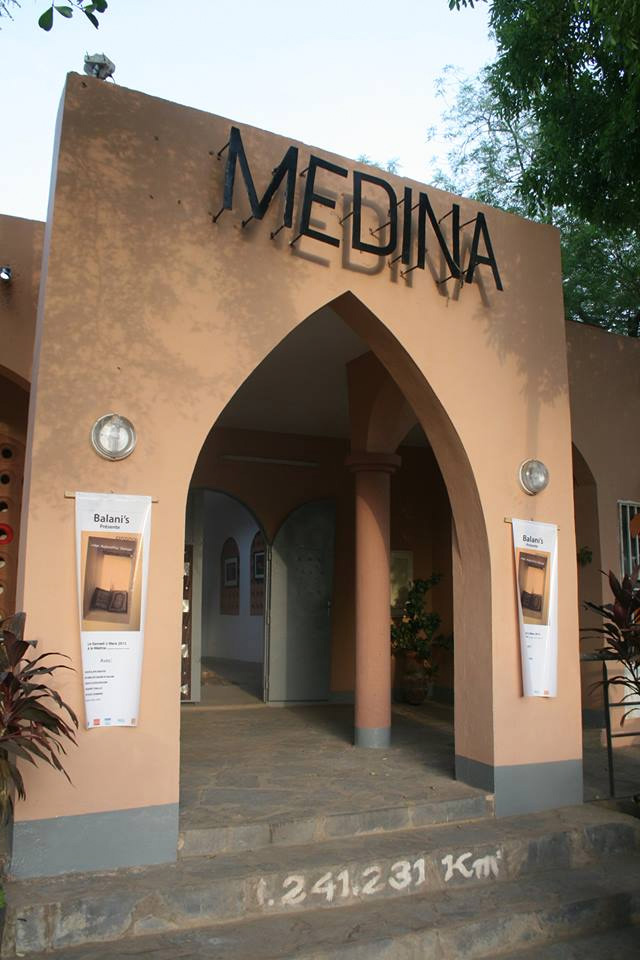 Initiatives like the Medina Gallery in downtown Bamako, celebrate contemporary art in Mali. Owned and operated by Igo Diarra, the Medina has regular exhibitions as well as film screenings and readings.
The late Malick Sidibe, whose black and white photos captured the spirit of post-independence Mali, still has his photo studio and while it's now operated by his son, it's possible to visit and even have your photo taken in the same black-and-white-checkered booth that Malick Sidibe used for his portraits.
Speaking of photos, there is also the biennial Rencontres de Bamako (meetings in Bamako), featuring photographers from Mali and around the continent.
For theater and dance, I will cite but a few, because this post will have to end at some point in time.
Centr'Art Don Sen Folo du Mali – Makes their own productions, but also offers incredibly affordable dance lessons (traditional and contemporary) to anyone that wants to learn.
Yeredon – Community dance troupe supporting the arts in one of Bamako's more marginalized areas. Strictly traditional, with incredible interpretations of Malian epics, such as the histories of Biton Coulibably and Sundiata Keita. They also offer individual lessons as well as group classes for anyone that wants to learn traditional Malian dance.
Donko Seko – Kettly Noel continues to tirelessly push the boundaries of Malian contemporary dance. Events are regularly held at Donko Seko and next door neighboor Fali Fato. Donko Seko also organizes the yearly Bamako dance festival, which features performances and workshops led by dancers from around the world.
BlonBa – After a brief hiatus, BlonBa is back, and they have been putting together an excellent program of theater and dance in Bamako.
If all of this wasn't enough, the French Cultural Institute has a full program of art, music and cinema every month.
Malians are the only reason you need
We know how foolish it is to generalize when speaking about an entire population, but we're going to do it anyway. Mali may be one of the easiest places in the world to have warm, casual interactions with people you don't know. I know, I know, you can say this about most of West Africa, but there are a few things that make Mali special in this regard.
For one, hundreds of years ago, a system of "joking cousins" was effectively codified into law when Sundiata Keita put forth Mali's first constitution. Known as sanankuya in Bambara, joking cousins is a system of relationships between ethnic groups, classes and professions that helps diffuse conflict and strengthen the social fabric.
Here's an example of how it works. In the system of sanankuya, Bozos and Dogons – two different ethnic groups – are "cousins." This means that they are unlikely to intermarry, but at the same time, they are also obligated to help each other. If I'm a Dogon, and a Bozo comes along and crashes into my car, I am obligated to forgive him, and I can't insist on taking money from him for the repairs.
Now, these social obligations lead to plenty of light-hearted and hilarious insults. In fact, to the outside observer, the main feature of cousinage seems to be mocking the other party. For example, those who are cousins with Coulibaly's (Bambara ethnic group) joke that the Coulibaly's are bean-eaters (hence they fart a lot). A Maiga (Songhoy ethnic group) who is cousins with a Dolo (Dogon ethnic group) will call the Dolo his/her slave. Calling someone their slave may sound like it crosses a line, but it is completely inbounds and leads to plenty of laughter.
When people meet for the first time, they will often ask for each other's last name. If they find out that they are cousins, they won't hesitate to start joking around. Sanankuya is effectively the national ice-breaker. As a traveler, you won't be spared either. If you learn a few words in Bambara, the most widely spoken local language, Malians will ask for your Malian last name. Then the fun begins.
Malians practice incredible hospitality towards visitors. But the same could be said for Senegalese, Burkinabé, Ivorians and indeed, just about every other nationality in the region. The difference that you will notice – I think – is the ease at which Malians are able to talk and joke with you, and how a conversation with a stranger can feel so.. comfortable.
There are of course plenty of other reasons to visit Mali. I barely scratched the surface of the country's fascinating history, nor did I mention the incredible craftsmanship of Malian artisans, the fashion sense that is on display every Sunday for festive weddings, or the relaxed tea sessions that occur in front of almost every roadside boutique. But the points in this post stand out to me, and they are what make Mali a place where I chose not just to travel, but to live. Yes, there are security concerns in Mali, but it's still possible to visit and appreciate the country without taking unnecessary risks. And yes, the country is worth visiting even if you can't make it to Timbuktu.
Photo credits: acanuckabroad.travellerspoint.com (Siby photo), Cool Camp (Manantali photo).