Want to travel West Africa, but don't know where to begin?
This page is your starting point. It covers everything from how to get to the region to what vaccinations you may need. Each section has links to more specific articles that will help you fill in the details.
Not sure if you want to travel West Africa? You may still benefit ffrom some of the sections below, including those that cover cost, and health and safety. If you are in need of some inspiration, go read some stories from other travelers, check out some photos or listen to some tunes.
How much will it cost?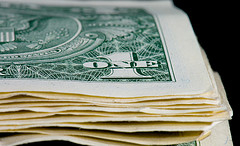 Your budget will likely vary from country to country and you will want to take a look at individual country pages to make the most accurate budget estimation.
That said, there are a few things we can say in general about the cost of traveling in West Africa. See the following points:
While you can travel West Africa on a very small budget, the region can also be expensive depending on your accommodation, transport, and dining choices.
When I traveled in the region in 2010, I averaged close to $1,000 a month. I had one month where I spent roughly $150, however — a month in Cote d'Ivoire, couchsurfing the entire time, taking public transport and eating street food or preparing food with my hosts.
There were other months where I went over $1,000 — months that included hotel stays, hours in bars and nightclubs, and long voyages and tours (paying for a guide in Dogon Country, for example).
Your budget depends on your comfort level. Many places in West Africa don't have the hyper-cheap but also highly comfortable facilities and infrastructure for travelers that you can find in places like Southeast Asia.
This does not mean you have to be miserable to travel on a budget in West Africa. While it's true that you may not be able to find a $15 room with air conditioning, you will be able to find a clean room for that price with a fan and a bathroom.
For more on what you can expect with respect to travel expenses
, please have a look at our
country guides
and our articles on budget travel. For a general overview on cash, credit cards and ATMs in West Africa, read
this
.
Is it safe?
The dangers of traveling in this region are greatly overstated. While there is active conflict and specific risks in certain areas of certain countries, West Africa is a much more peaceful place than it was 15-20 years ago. Rates of violent crime are lower than they are in many other parts of the world, even in urban areas. And while there are certain health risks, you can take proper precautions and avoid major illness.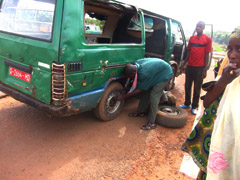 The greatest threat to your safety in West Africa is on the roadways. Unfortunately, road safety is not taken seriously by many vehicle owners and even many government officials. Roads in some places may be in very poor condition and the same can be said for many vehicles. That said, there are steps you can take to make the roadways safer — see our guide to road safety in West Africa here.
Is it safe to travel as a solo female?
Many people are under the impression that traveling as a solo female in West Africa is extremely dangerous. In reality, it is no more dangerous than anywhere else in this regard. You may be subject to marriage proposals and unwanted attention at times, but outright harassment is rare in most places. As a female, there are certain precautions you will want to take, but you should not fear for your safety. For tips on traveling as a solo female in West Africa, please see a guest post that was written on the subject here. Also, please reference the individual country guides for specific cultural practices that you may want to take into account.
Passport and Visas
Have a look at the expiration date in your passport. Make sure that it does not expire during your trip or within 6 months of your trip's end date. Also, make sure there are plenty of blank pages. If you are planning on traveling through multiple countries, be prepared to be issued visas that take up whole pages.
We have long been holding out hope for an ECOWAS visa that would cover the whole of West Africa, but for the moment, the conditions and prices of visas vary by country. Some countries, such as Senegal, don't require visas for the majority of visitors. On the other hand, some countries have costly visas and a complicated application process. It's worth noting that some nationalities may have certain advantages over others depending on the country. Please see the country guides for more specific information.
Travel Insurance
If you are wondering whether you should take out travel insurance before coming to West Africa, the answer is yes. Even if you take every precaution with your safety and health, you never know when something could happen and that's the bottom line.
We recommend World Nomads
because they deliver on claims, have very helpful customer service and their coverage is
easily renewed and extended even while you are traveling
.
Click here
to get a free quote.
For more on choosing a policy for your trip, see our article on travel insurance advice for West Africa.
What about vaccinations? malaria?
Many countries in West Africa have vaccination requirements for entry. Beyond that, there are certain vaccinations you will want to have anyway. Often, Yellow Fever is the only immunization that is required for entry, but sometimes countries require meningitis as well. For all the details on what shots to get and where and how to get them, see our comprehensive article on the subject here.
In the meantime, here is the list of what you should have:
Routine vaccinations – these would include tetanus, polio, measles, mumps, rubella (MMR, comes in 1 shot), varicella (if you haven't already had chickenpox), hepatitis A and hepatitis B.
Yellow Fever – increasingly rare disease, but the vaccination is commonly required for entry into most West Africa countries.
Meningitis (meningococcal disease) – Much of West Africa falls in the meningitis belt and even though not every country in the region requires it, you would be wise to get this vaccination as it is a potentially fatal illness.
Typhoid – Not required for entry into any country, but it is highly recommended.
Rabies – Recommended if you plan on spending extensive time around animals.
Again, for more details on immunizations for West Africa, see here.
Malaria
Malaria is endemic throughout West Africa. While there is no vaccine available, there are prophylactics that you can take to prevent it. It is important that you have a travel health consultation before traveling to decide your course of action on this.
You can read our take on malaria in this post, where we talk about different prophylactic options and general prevention tactics. We also discuss treatment in that article and what you should carry as an emergency standby.
In that article, we explain all the options and talk about some choices we have made in the past, but choosing a prophylactic or choosing not to take them is something that should be discussed between you and your doctor.
For more information on travel health in West Africa, please see our guide here.
What should you pack?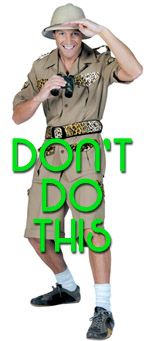 Many people are under the impression that a trip to Africa must involve over-the-top safari gear. You know, khaki bush jackets, moisture wicking pants and all that crap. You are welcome to bring safari gear of course, but there's really no reason to do so. For one, West Africa is known less for its game reserves than it is for its cultures and history. In addition, you will probably feel like an idiot in safari gear.
Essentials: (in no particular order)
Power adapters – certain electronics may require converters if you are coming from the U.S. Countries in West Africa run on 220V of current. Whether you need converters or not, you may need plug adapters, such as these. In general, the plug formats of countries follow those of the previous colonizer. For example, the outlets in Mali have the two round openings that you find in France and other parts of Europe. In Ghana, there are three pronged plugs identical to those found in the UK, etc.
A telephone – if you have an unlocked phone, bring it. If you don't have an unlocked phone, budget some money to buy one once you arrive. With a local sim card, you can easily coordinate with new friends. If you have a smartphone, apps like maps.me are incredibly helpful.
Bug spray – mosquitoes are around. Bring a bit of spray as it can be hard to find here. Go for something with at least 20-30% DEET.
Sunscreen – you will be somewhat near the equator, which is all you need to know.
Backup battery USB charger – if you need to charge electronics, try one of these for those long voyages. Alternatively, go off the grid.
Water filter/purifier – you can buy bottled or treated water just about everywhere, but if you are planning on spending a lot of time in the bush, buy a portable device that you can use for purification. Try the SteriPen Ultra.
Mosquito net – most places are equipped already, but it's not a bad idea to have your own. Here are a few.
First aid kit – just in case. If you don't want to make your own, buy a pre-made kit.
Medication – bring any prescription medication you take, along with a backup supply. You can buy most medications in pharmacies in West Africa, but you may not be able to find certain brands. Also, it's not a bad idea to bring some over the counter medicines, like ibuprofen and an antihistamine for allergic reactions.
Toiletries – you will have no problem finding toiletries when you arrive. It's just a question of whether you are attached to certain brands and products. If that's the case, bring your own supply from home.
Packing List for Guys
The short version: West Africa can be quite warm. This is true. Pack plenty of short sleeve shirts (you can also have shirts cheaply made once you arrive with local fabrics and tailors). Go for cotton. Wherever you go in West Africa, you will notice that far more guys where pants rather than shorts. Pack a pair or two of jeans, but definitely bring some shorts for the hotter months. Oh, and bring a hat. Depending on the season, you may also want to bring a lightweight jacket or sweatshirt.
Packing list for Women
The short version: dresses and skirts are your friends. Some countries are more conservative than others, and you may need to pay attention to how much skin your outfit reveals. In general, plan to dress more conservatively in the predominantly Muslim countries of Mauritania, Senegal, Mali, Niger and Burkina Faso. Certain regions of specific countries may also be more conservative than areas elsewhere in the same country (for example, northern Cote d'Ivoire and northern Ghana).
When it comes to toiletries, expect to travel with your own toilet paper. Oh, and tampons. You will struggle to find a reliable supply in most countries in West Africa. Better to come prepared.
Getting to the region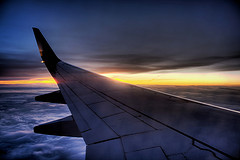 Flying there
Depending on where you are coming from, West Africa can be an expensive air ticket. In terms of proximity and cost, Europe is the most convenient for departures.
Travelers coming from elsewhere may find it difficult to get a direct flight and/or a reasonably priced one.
But regardless of where you are coming from, there are some tactics you can use to minimize the flight costs
Book in advance (at least 2 months if possible)
Be flexible when it comes to your travel days (middle of the week is always better and holiday times are always more expensive)
Make a multi-flight itinerary
Fly into a hub and then overland it to your destination
For a detailed guide to finding cheap airfare to West Africa, please see our comprehensive article on the topic here.
Overlanding it
Many travelers enter West Africa via Morocco and Western Sahara after taking the ferry from Europe. Whether you use public transportation or your own vehicle, overland travel can be an affordable and fascinating way to discover West Africa.
Of course, both public transportation and private vehicles have their tradeoffs. Public transport can be more convenient in some ways, because checkpoints and borders are less complicated. On the other hand, you can't control when and where you stop.
We highly recommend checking out our section on overland travel here. Also, see the forum posts on the topic from other travelers.
Getting around in West Africa
While transport varies by country, there are a few common themes:
Regional and domestic flights – airlines like Air Cote d'Ivoire, Asky, Air Senegal and Air Burkina offer intercity flights. Some airlines like Air Ivoire in Cote d'Ivoire and Starbow in Ghana provide flights between cities within those countries.
Buses – buses ply the roads of every country in West Africa. They are often affordable, but the comfort offered by the bus varies. Most long-haul bus trips are an adventure. Don't skip our guide on marathon bus trips.
Bush taxis and mini-busses – more cramped than a bus and often more of an adventure, too. In some places, bush taxis or mini-busses are your only option to get between two cities/towns/villages. They are cheap, and they will eventually reach their destination. Important note: despite the discomfort, buses, bush taxis and mini-buses allow you to make plenty of new friends and cultural discoveries.
Taxis (of all varieties) – Depending on the city, you will have a variety of taxi options at your disposal. In Togo, you will see moto-taxis. In Cote d'Ivoire, private taxis, but also woro-woros (a type of shared taxi). Taxis are rarely metered, and if it's not a shared taxi with a set route, you will need to negotiate the price.
State-run transport – most public transport in West Africa is actually privately run. But some countries have bus networks, water taxis and ferries, and train service (ok, train service is very limited in West Africa at the moment). Expect cheap prices and hit-or-miss service (although this depends greatly on the country. Ghana's STC bus service, for example, offers value and decent service).
Overland Tours – there are not many companies that offer overland trips throughout the region, but a few do. One company we can recommend is Overlanding West Africa, which is one of the only companies to do overland trips through the Guinea-Sierra Leone-Liberia corridor. We highly recommend them for their responsibly-run trips that get you truly off the beaten path.
As we mentioned above, the roads – statistically and anecdotally – pose the greatest threat to your safety. See our article with tips for staying safe on the roads here.
Accommodation options
West Africa does not have the same number of cheap well-run hotels and hostels that you find in many developing world countries in Latin America and Asia. But there are a few gems in every country along with plenty of adventurous options, from couchsurfing and free homestays to seedy brothels to family run guesthouses. Here are a few tips:
Try a homestay at least once – some people organize entire trips this way. Even if you need your private space, try to stay with a local family at least once. It could change your whole trip. We have had success with Couchsurfing.
Read our country guides and scan the forums – in the country guides, you can find specific recommendations for lodging. We've stayed at these places, and we can vouch for them. The forums may offer even more up-to-date information.
Certain hotels and guesthouses may offer discounts – it never hurts to smile and ask for a price reduction. Hotels in smaller towns and villages are likely to be more flexible.
Avoid hotels that have hourly rates – these hotels are more likely to be brothels. Your main concern here is cleanliness. Many of these places do not put much effort into room maintenance.
Profit from the wisdom of other travelers – if you come across someone who is coming from where you are going, pick their brain for some basic travel knowledge. They may have an excellent recommendation for lodging.
You can also try review sites. In major cities, you will find that a good number of hotels are on sites like Tripadvisor.
Food in West Africa
Food in West Africa varies by country and region, but there are some similarities between multiple areas.
The power of the grill – Charcoal grills are everywhere. Most grilled foods are eaten in the evening, whether it's brochettes and kebabs or whole barbecued fish. Every country has their own take, and you should try as much as possible.
Lots of rice, lots of sauce – in most West African countries, a local lunch is typically rice accompanied by a sauce that has meat or fish in it.
If it's not rice, it's probably a doughy starch – foutou, fufu, tô, placali. These are all examples of non-rice starches that are often eaten with a sauce. Some are cassava based, others plantain, millet, etc. The starch-sauce combo has been perfected over generations. Expect a delicious, hearty meal that will keep you full for hours.
It can be difficult to be a vegetarian – if you are a strict vegetarian, West Africa may present a bit of a challenge. Many dishes are prepared with fish or meat even if they are not the principal ingredients. If you make an effort, however, you can get by. Just don't expect to be overwhelmed by the number of choices.
You can still find "Western" food – in any major West African city, you can find food that could be considered "Western." Many local dishes already incorporate aspects of Western cuisine — the influence of several hundred years of colonialism. This is why you can get a decent French vinaigrette in a random town in Togo.
The bottom line: West African cuisine may not have overwhelming variety, but there are more than enough delicious plates to satisfy your palate.
What is there to do in West Africa anyway?
That's kind of a stupid question really. Anywhere with this many cultures, climates and shear land area is going to have plenty to see and do. You'll get specifics in the stories or tips category, along with the country guides, but here are some basics:
West Africa is not the place for wildlife – Unless you are interested in birdwatching (and West Africa is indeed a great place for this), the region is not a top destination for wildlife. One notable exception is the Pendjari Nature Reserve in northern Benin. Also, there are at least 1-2 worthwhile wildlife attractions in almost every country, and most parks are nowhere near as crowded as those in East and Southern Africa. By the way, did you know that you can see chimpanzees in Mali?
Culture is West Africa's greatest asset – Hundreds of languages spoken, countless musical styles, specific local customs like "joking cousins" (a hilarious system in certain countries of insulting people based on their family names that's also used to strengthen the social fabric and defuse tensions), strong communities and plenty of good things to eat. Travel slowly and you'll find it easier to appreciate the culture here. Learn a bit of the local language. See some music. Drink a few beers in a maquis. Lounge with a family in their living room after a big lunch.
History/Archaeology – Multiple empires flourished in West Africa before the era of colonialism. The Ashanti Kingdom in Ghana, the Dahomey Empire in Benin, the Songhai and Bambara empires in Mali and beyond. Every country is dotted with World Heritage sites, and you will rarely run into crowds of other tourists. In fact, more often than not, you will have the place to yourself.
Nightlife – Between informal maquis (a kind of cheap outdoor bar), music venues, and flashy nightclubs, you can keep yourself busy until sunrise in most West African cities. Cities with a Muslim majority tend to be more conservative, and the venues may be more discreet, but there are always plenty of places to let loose, hear some live music or listen to a DJ and dance all night.
En brousse – West African cities are a lot of fun. Every neighborhood offers a blend of cultures that few villages can replicate. But the village offers peace and tranquility. Stargazing on a roof as you fall asleep, playing cards in a shady courtyard, watching chickens chase piglets. All the good things.
The coast – West Africa boasts some of the world's best beaches. Whether it's the untouched beaches of western Ghana and Sierra Leone or the urban beaches of Lome and Dakar, where you can enjoy a beer and people watch with the waves a few steps away.
Wander – Many places in West Africa lend themselves to wandering without a plan. Transport is cheap, and it's easy to find yourself in casual interactions with strangers. On multiple occasions, I have arrived in villages and towns without a place to stay or even an idea of where to look. Fellow passengers on the bus or bush taxi (or whatever else) invited me to stay and eat with them. I am never worried traveling without a plan in West Africa.
Dig deeper
This page offers general info. While we can point to some common threads when it comes to travel in West Africa, we don't want to do a disservice to individual countries, all of which have their own unique features. Next stop? Head to the country guides, the stories category or the forum.