On the morning after the first night of the festival, I wandered over to a thatched hut where a woman was selling sandwiches with everything you would want in them: sauteed slices of beef and onions, french fries, alloco (fried plantain), tomato and cucumber in a vinaigrette and crushed chili peppers with a bit of dijon mustard.
A sandwich that will absolve you of any sins, cure your hangover and single handedly elevate your day. Few things could have helped me recover from the previous night, but this sandwich was one of them.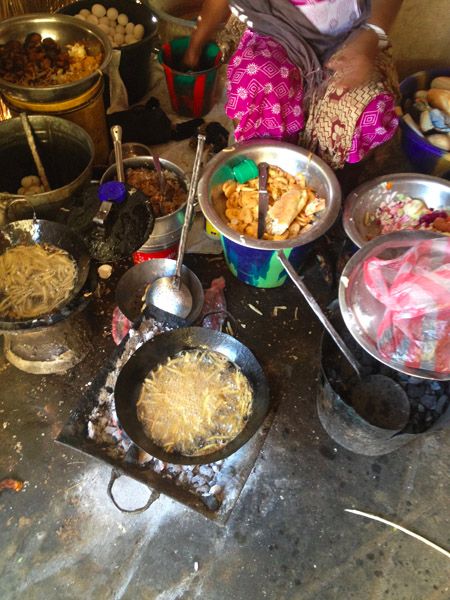 The 2015 edition of the Festival sur le Niger, an international music festival that takes place in the town of Segou, was one for the books. That much was already clear the morning after the first night, as I sat eating my sandwich on the wind swept southern bank of the river, not far from the festival center.
Any commentary on the Segou Festival needs to start with the town itself. The crowded but relaxed monday market, the infamous Maboso nightclub, the elaborate breakfasts of the Djoliba hotel, the tricycle moto-taxis, the pottery hardened in oversized bonfires in nearby villages, the sleepy bars and restaurants of Segou's small side streets, and the river that holds it all together.
In the former capital of the Bamana Empire, French colonial buildings share walls with traditional Malian buildings made of earth and wood. Ancient Balanzan trees frame the streets and the slow moving river.
It's an aesthetically pleasing place, but in this town, it's all about the Segoumogow (the people of Segou). And the people of Segou know a thing or two about putting on a party.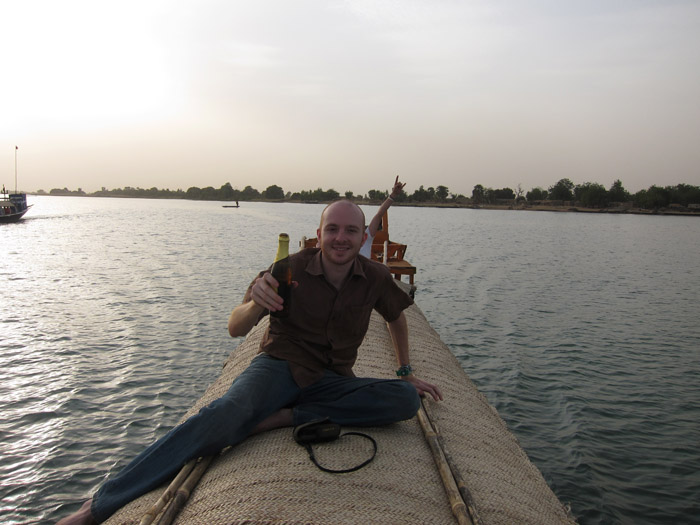 Enjoying a beer on the roof of a pinasse during a sunset cruise down the river
One of the musical highlights from the weekend. Amanar from Kidal playing the main stage. Please excuse the shaky video work.
Music at this festival is a 24 hour affair. You can find a performance at any hour. Some are informal productions, while others are main stage spectacles complete with lights and fog machine.
My favorite concert of the weekend was not listed in the program. At a friend's pop-up restaurant (Bamako Barbecued Chicken), we hosted Ahmed Ag Kaedi, Sadio Sidibe and Samba Toure. We didn't have all of the proper equipment, but with a little improvisation, we had an unforgettable show.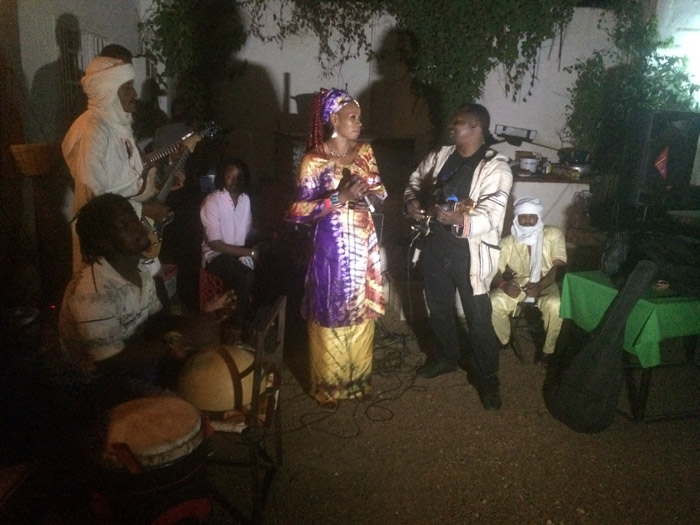 When we weren't listening to live music, we we were eating delicious food, watching boat races, drinking beer on a terrace and holding dance contests: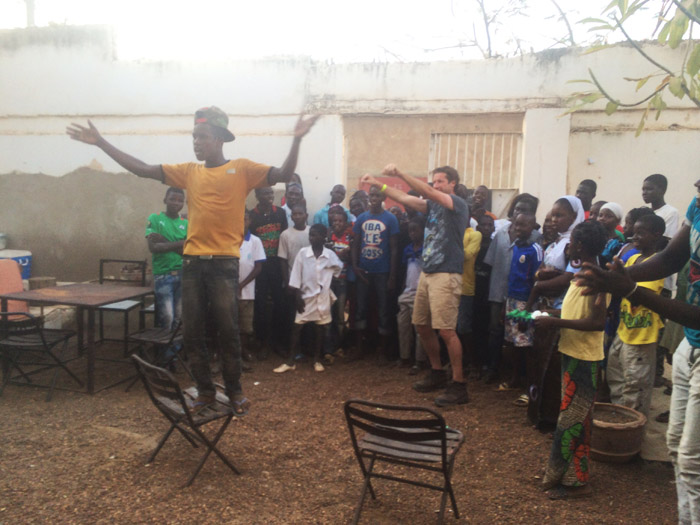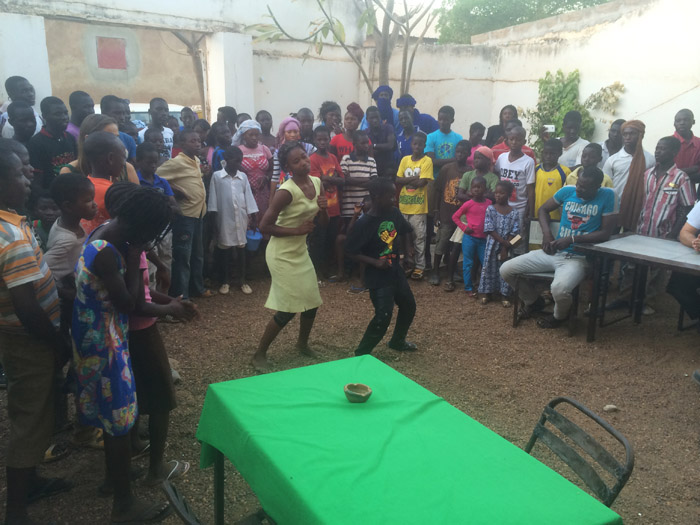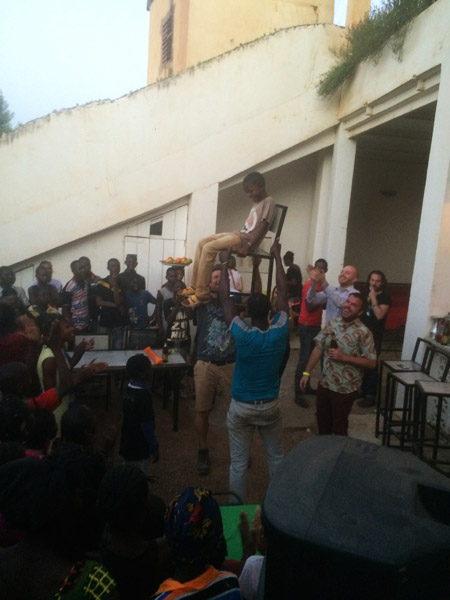 The winner of the dance contest being carried away
When our bodies obliged us to sleep, we stumbled down the esplanade to our friend Monique's house, where we slept on the roof, next to the river, under the stars.
A glorious clip from the 2012 Segou Festival. Salif Keita owning the main stage.
Fully recovered now, we can't wait for 2016 version.