Far and away the easiest route to travel between Senegal and Mali is the one that takes you from Tambacounda to Kédougou in Senegal, and then to Kéniéba, Kita, Kati then Bamako in Mali. The route from Kayes via Diema has really declined over the past several years and the security situation around Diema and Didieni is fluid as well.  
If you are using Google Maps or any of the older paper maps like the Michelin then you may well think I've gone mad as this road doesn't appear to exist. It was however completed in 2012 and is now the favoured route for most local traffic.
The first half of this trip is on Google Maps. The route leads up to Saraya in eastern Senegal. Have a look here: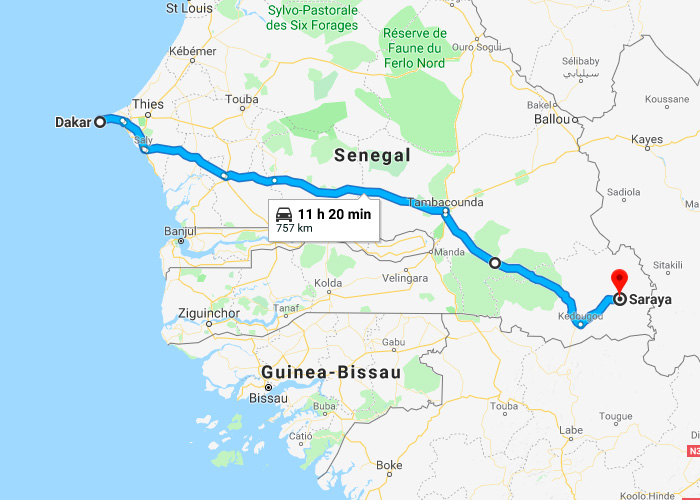 After that, the road seems to disappear. I assure you, it exists, and it's a glorious stretch of tarmac that has stood up to the rains. The route roughly proceeds as follows: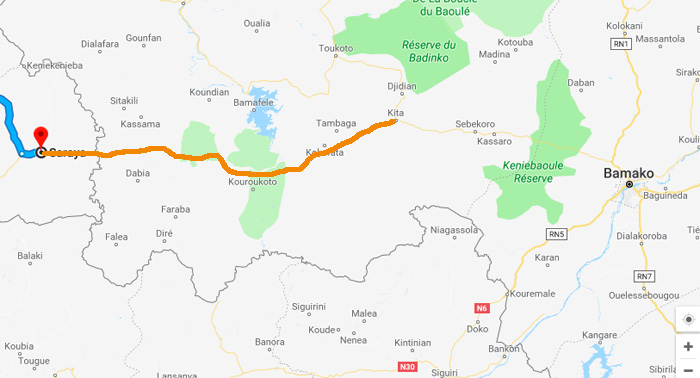 After Saraya, the road simply continues up to the border. From there, it passes through Kenieba and then onwards towards Kita. There is little in the way of police/customs checkpoints, and it's more or less smooth sailing all the way to Bamako.
Google Maps is a must have app for travel in Africa but do yourself a favour and get the MAPS.ME app as well (it's available on iTunes and the Google Play Store for free). It greatly compliments the Google Maps app and in many cases, can be used as a standalone route planning solution. MAPS.ME features the Kenieba road which is missing from Google Maps.
The only issue on this route from Dakar to Bamako is the Niokolo-Koba National Park. Road work is ongoing in the park and there are a few potholed stretches and multiple deviations. They have made significant progress, and if all goes well, I imagine the work will be completed sometime in 2018.
If you want to stay off the tar road and don't mind a bit of a bumpy ride, an excellent option would be to travel from Kayes via Mahina and Manantali. On this route, you can stop off for a few days rest near Manantali at Cool Camp (which we mentioned in this post) where morning swims in the Bafing River and lazy days relaxing amongst the fruit trees are the order of the day. If you want to take this route when travelling from Bamako then you pass through Kita on route to Senegal and then 40kms from Kita you turn right at the small village of Tambaga.
As always, drop a comment or contact us on the contact page if you have any new or different info. We were last on the road in December 2017.