Tucked away in the far northwest corner of Benin is West Africa's best game reserve. One of the premiere locations in West Africa for bird watching, Pendjari National Park is also home to elephants, West African lions, antelopes, baboons, warthogs, hippopotamus, crocodiles and buffalo, among other animals.
The park can be reached by road, either traveling from Togo via Kara, or from the south of Benin. On the way to the park, stop off at Tanougou Waterfall near the Tanguieta entrance of Pendjari National Park. Here you can have a swim and enjoy a cool drink at the nearby restaurant. There is also lodging on site, but it is best to ask in Tanguieta in advance to find out if the lodge is open.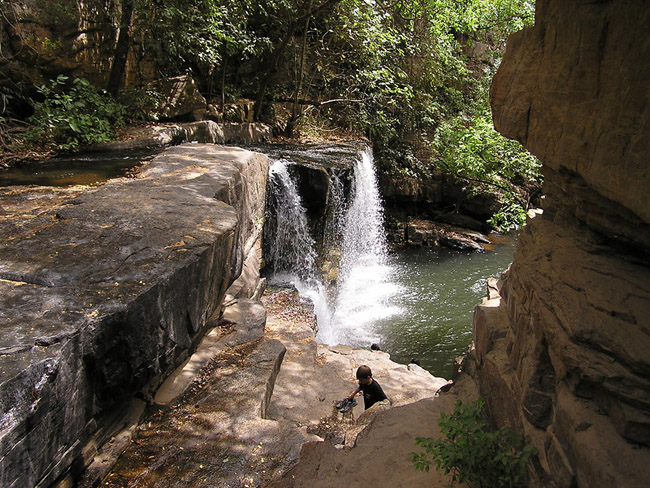 After cooling off at the waterfall, head north to the park entrance where you can pay your entrance fee and proceed to the lodge (the park fees are listed on the park website here). The park offers camping year round as well as more substantial lodging for part of the year (again, you can check their website for the most up to date information).
Once settled in the park, you are free to explore in your own vehicle (or the one that you hired). Pendjari does not require you to have a guide, but they do have a number of recommended guides on their website should you choose to go that route.
When I was there, it was easy to spot animals from the winding dirt track that criss-crosses the park. We started our drives early in the morning and consistently observed significant activity at this time of day. Afterwards, we often made our way to one of the many watering holes where observation decks allow you to get closer to the action.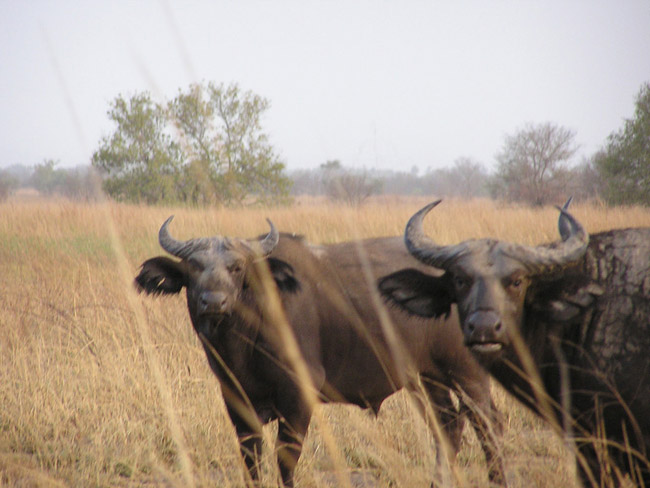 These buffalo stopped what they were doing to stare us down. Serious business.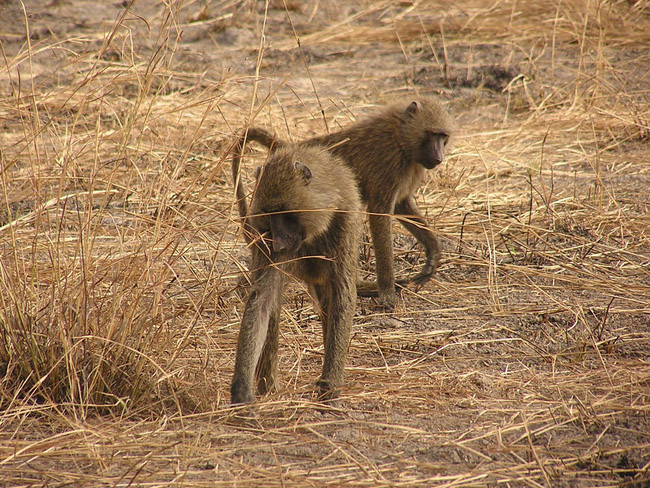 A pair of baby baboons playing near a watering hole.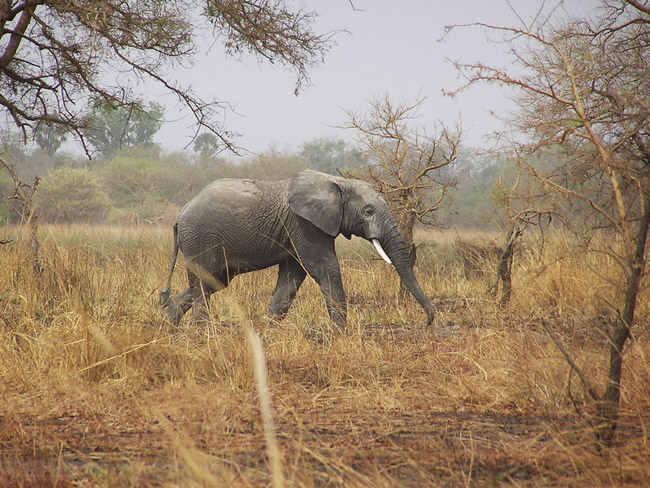 An elephant just off the dirt track in late afternoon.
After several days in the park, we saw just about every member of the big game family and countless birds. The watering holes provided soap opera-like entertainment and it was easy to sit for an hour or two and simply observe. We drank beers as the sun went down, listening to evening cries and howls from park wildlife. And when bedtime rolled around, our heads were filled with images of nature's most spectacular creatures.
Practical Information
Pendjari National Park lies in the northwest corner of Benin:
It is accessible by private vehicle or rented transportation – you cannot reach the park via public transportation.
For detailed information about when to go and what to expect, check out the park website, which can be found at pendjari.net.
If you have visited this park before, feel free to share your experience and offer any tips in the comments below.