Yes, all of these things are tucked away in a small corner of southwestern Burkina Faso. Banfora and its surrounding area are truly not to be missed if you are traveling through Burkina Faso. A short 85 kilometer drive from Bobo-Dioulassou, Banfora has excellent road access, a well run auberge, plenty of places to eat and more than enough to see and do.
Where to Stay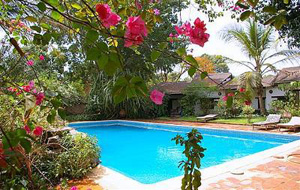 Hotel Canne à Sucre is far and away our favorite option in town. There are traditional bungalows for rent as well as more standard rooms. Prices vary based on amenities. During our last visit, we paid 15000 CFA for an air conditioned room with a private bathroom. There is an amply sized, clean swimming pool and an excellent restaurant on site.
Oh, and did we mention they make their own rum from the locally grown sugar cane? Try a flight of rums with various infusions, such as mint and ginger.
You can contact the hotel on their website or at +226 20 91 01 07
What to See and Do
Banfora and the surrounding are stacked with attractions. Here are our top three.
Cascades de Karfiguéla
Approximately 12 kilometers northwest of Banfora, the Waterfalls of Karfiguéla (sometimes called the Banfora Waterfalls) are worth visiting year-round. While the volume peaks in the rainy season between June and September, the falls never dry up. After a short hike through mango trees, you arrive at the base of the falls where you can then hike up to the upper portion of the river.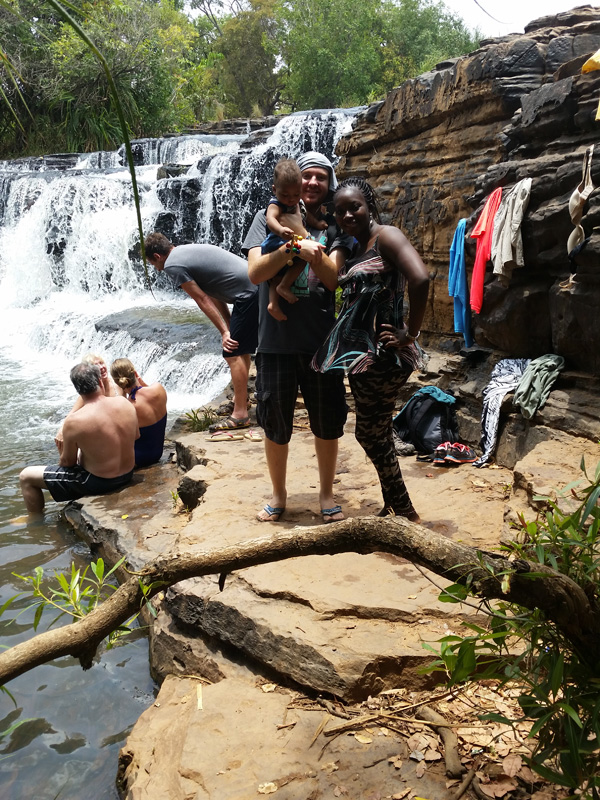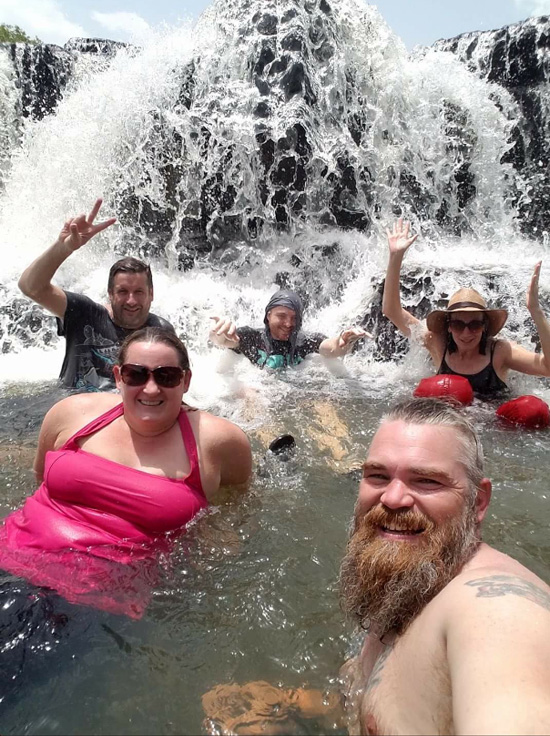 You will run into plenty of locals unwinding here, having a dip in the falls, drinking rum in plastic cups, and generally enjoying life. Bring a picnic lunch and have yourself an incredible afternoon.
Domes de Fabedougou
Not far from the waterfalls are the Fabedougou Domes, limestone mounds that have been carved by the elements over millenia. It is a dramatic sight to see them stretch out over the horizon. A great place for an early morning hike, or do it later in the day and plan for a cool-off at the waterfalls following your trek.

photo from lefaso.net
Sindou Peaks
The Sindou Peaks are a bit further from Banfora, but they are not to be missed. These craggy spires used to sit at the bottom of a great ocean. Walking amongst them, it's easy to feel like you are on another planet. There are guides at the base of the Sindou Peaks, and you can negotiate a price for a walking tour for 2-5000 cfa, depending on the guide and your generosity.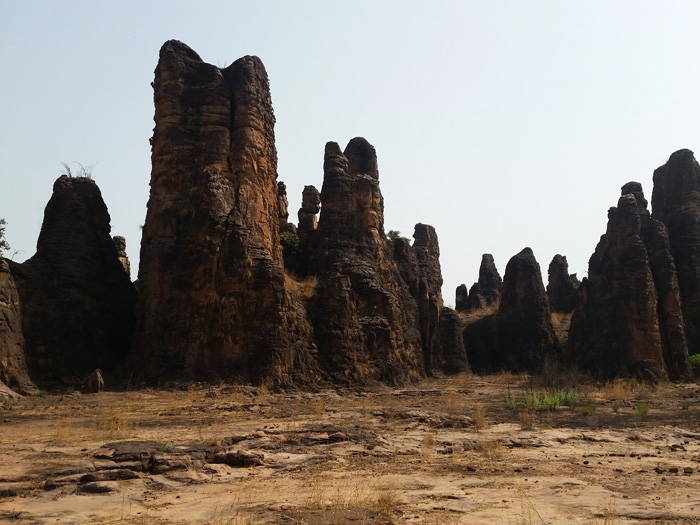 Where to eat
In addition to the excellent food at Hotel Canne á Sucre, we recommend the quirky "McDonald" restaurant in town. It is a fast food type of joint, but with plenty of local character. The burgers are cheap and enormous and excellent. There is plenty to look at while waiting for your food, too. The entire place is done up in local art and kitsch from around the world.
There are also plenty of small street food stands and kiosks. We are particularly fond of the egg and avocado sandwiches, and you can never go wrong with spaghetti topped with an omelet. Many of the kiosks are concentrated near the bus station.
Getting there and away
Minibuses and bush taxis regularly travel between Bobo and Banfora, and the cost should be 1500-2000 CFA. For roughly the same amount, you can get public transport to the town of Sindou where the Sindou Peaks are located.
Let us know if you have been to Banfora or the surrounding area in the comments below. Also, feel free to add any additional information regarding new places to stay, eat, etc.